Editor's Pick + News / 20.12.2019
REWIND 2019 In Review
When you work in an industry that is moving at lightning speed, it's often hard to take a step back and reflect. So, as we wind down for the Christmas break, we thought we'd do just that!
2019 has definitely been a year to remember for REWIND: We turned eight years old; won two Webby's and a gold at the Animation & Effects Awards & Festival; appeared in Createch's "Ones to Watch"; took part in over 100 events and hosted two VRLOs; became a founder member of Immerse UK and our CEO was listed in the Evening Standard as one of London's most influential people in VR/AR. 
Then there are the projects we worked on. This year we have had the pleasure of working with some awesome brands and partners including Top Gear, Universal Pictures, Great Ormond Street Hospital, HP, Three, and Endemol Shine. Never ones to shy away from a challenge, we've pushed ourselves—and, we hope, the industry—forward.
Below is a little recap of the year. So many great memories—thank you to everyone who helped us make them.
---
Weavr—Transforming How Audiences Experience Sports
Weavr is revolutionising the way fans experience esports. In January 2019, a group of six organisations—including REWIND—came together to answer the Government's call to develop the next generation of immersive experiences. It is part of the Industrial Strategy Challenge Fund's Audience of the Future programme, delivered through UK Research and Innovation.

The Weavr platform moves away from the linear "one-for-all" esports broadcasts to a highly immersive and personalised experience seamlessly integrating linear footage, multi-screens apps, data-driven content, virtual reality, augmented reality and mixed reality. The current version utilises second-screen technology via the companion app and a virtual reality element via a fully immersive VR headset.
The World's First 5G Fashion Show
Three wanted to launch the UK's first permanent consumer-facing 5G installation at Central Saint Martins (CSM) with a bang, and we delivered! During London Fashion Week in February, we created a wow moment when we staged the world's first 5G mixed reality fashion show.
The next-gen immersive experience used Magic Leap devices and mixed reality content to give the opening collection of the hotly anticipated CSM MA fashion show a turbo-boost. A celebrity audience enjoyed the show, which offered the first glimpse into how 5G will transform the future of fashion.
Curfew: Join The Race VR
This interactive, scripted adventure lands you on the starting grid of an illegal street race, inspired by the Sky drama, Curfew. The project, which launched in February, combines strong narrative, action, and interactivity with the immersive nature of VR to create a gripping, visceral experience. We worked with Endemol Shine UK, Tiger Aspect, Moonage and Sky to deliver the experience. We were thrilled when Curfew: Join The Race won gold at the Animation & Effects Awards & Festival (AEAF) in August.
Great Ormond Street Hospital (GOSH) 360° Tour
Earlier this year, we were delighted to work with our friends at GOSH on an engaging VR tool to highlight the impact of GOSH Charity funding on the hospital. It launched on 14th February—GOSH's 167th birthday! The VR tour brings Great Ormond Street Hospital to life and provides people with the opportunity to explore the hospital's state of the art facilities and wards, alongside vital services such as play and sensory rooms and the chapel, which have all received funding from the charity. You can check out the tour here.
HP's Reverb Headset Demo
In March, HP's new 'Reverb' VR headset launched. With a staggering 2160 x 2160 panel per eye, 114-degree field of view, inside-out tracking, and lightweight design—the headset delivers across the board. We were honoured to be asked by HP to produce a companion experience for the headset, which was shown at GDC19.
To provide a definitive comparison between the impressive visuals of Reverb and a representation of a 'first generation' headset, we developed an experience that allows the user to toggle between Reverb's native resolution and field of view, and that of a headset from five years ago. The difference in text legibility between the emulated 'Gen 1' headset mode and native Reverb is astounding—its impressive how much more readable text and fine detail are at this resolution.
Top Gear 360° Films Turn Fans Into Stunt Drivers
In July, we had our dreams answered when we got to work with Top Gear! As a result of a complex 18 camera 360° shoot, fans could experience the thrill of piloting three very different and totally inappropriate stunt vehicles to perform audacious jumps over a music festival, a supermarket carpark and a petrol station—all in stunning 360° video hosted on BBC's Top Gear channel on YouTube. The results were smashing!
WebAR And A Secret Menu For Samsung
In June, we brought WebAR to popular restaurants nationwide with Samsung's Secret Menu. Using a Samsung phone, diners could unlock exclusive dishes that were accessed via a marker on secret menus in Bill's, The Breakfast Club, Patty & Bun, and Pizza Pilgrims restaurants.
At the time, there were very few WebAR experiences on the market, so we carried out R&D in image tracking and WebGL rendering to develop a polished, premium experience. Projects like this are a glimpse into how users will interact with web content in the future.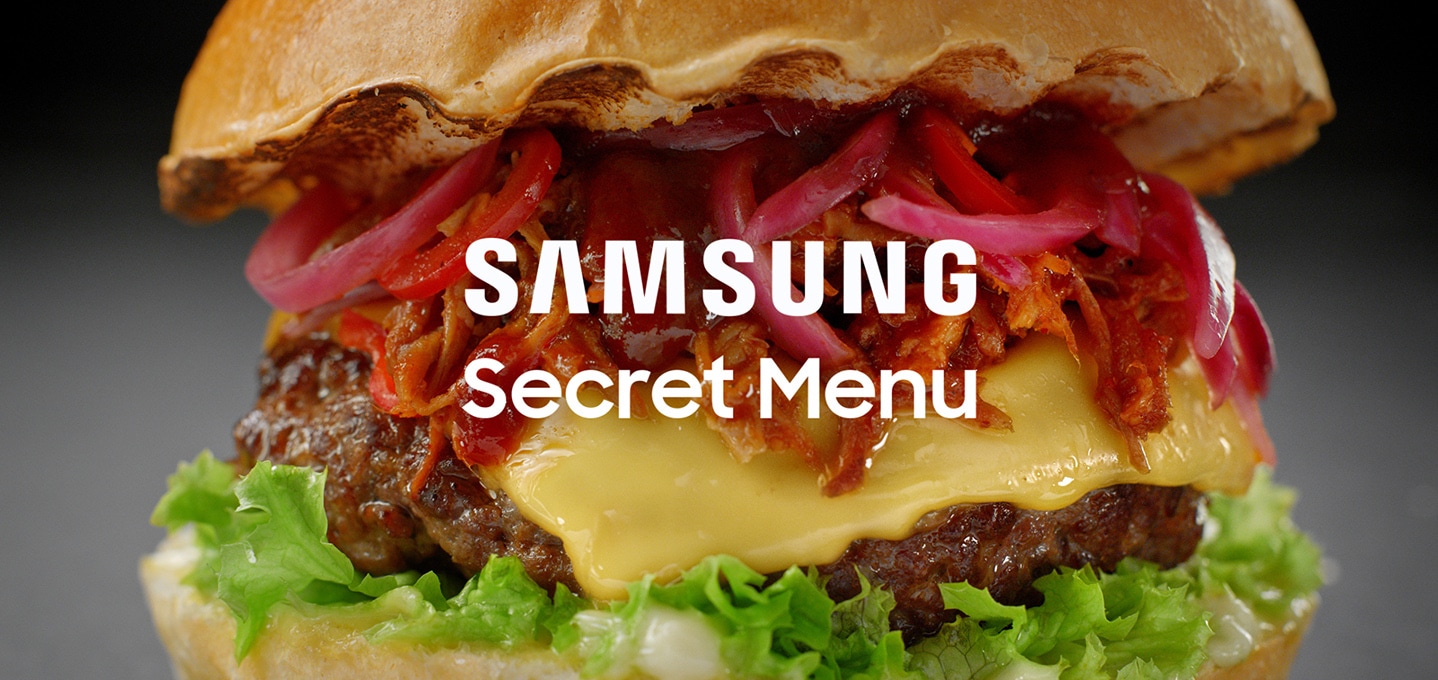 Universal Pictures: Bride Of Frankenstein holoride VR
For one of our biggest projects of the year, we were engaged by Universal Pictures to develop content for an in-car entertainment experience of the future, built on German startup, holoride's, technology. Set inside new 2020 Ford Explorer vehicles, riders were transported to the mysterious re-imagined world of The Bride of Frankenstein, just in time for Halloween.
Along the way, riders encountered interactive monsters and obstacles in a fully immersive, "elastic" VR experience, complete with sound effects and visuals that reacted and adapted to every twist and turn of the journey and every nuance of the car's movement. It was tremendously rewarding to work at the cutting edge of technology and entertainment.
EE Selfie Station at Wembley
Working with Cake and EE—title sponsor of Wembley Stadium—we created an innovative off-field activation for stadium attendees. The experience merged the physical and digital worlds to create a world-class activation for football fans. In a unique augmented reality experience, which is still live today, Wembley attendees can pose for a virtual selfie with a football star via two 'Selfie Stations' that superimpose their image alongside the talent in a digital photo.
Through the technology, users can choose to pose with a Gareth Southgate—former England player and now the manager of the England men's national team, or Steph Houghton (Captain), Lucy Bronze, and Rachel Daly—members of the England women's national football team (otherwise, known as the Lionesses).
Bring on 2020!